One of the major hazards during WW2 was the threat of incendiary bombs.
Such was the risk many business's employed staff to carry out Fire Watch duties which involved long periods on rooftops usualy at night. There was a healthy spin-off in Fire Watch Ladders being erected to allow thorough inspection of roofspaces.
It was acknowledged early on in the war that fire could do more damage than even the heaviest of bombing raids by the Luftwaffe.
As water mains were early casualties after a raid local authorities set up additional means of water supply by means of large street borne cisterns in various locations around the city. The water would have been fed to the fire hoses by manualy operated or steam driven pumps.
Their location was marked in large letters on buildings at street level with arrows and distance markers.
Many of them remained for a number of years after the war and were responsible for number of drownings involving children.
This example is on Blythswood Street at St Vincent Street indicating that it was 200 yards away.
Blythswood Square would have been a good location due to it's postion on top of a hill where the gravity effect would have assisted in firehose performance at the lower reaches.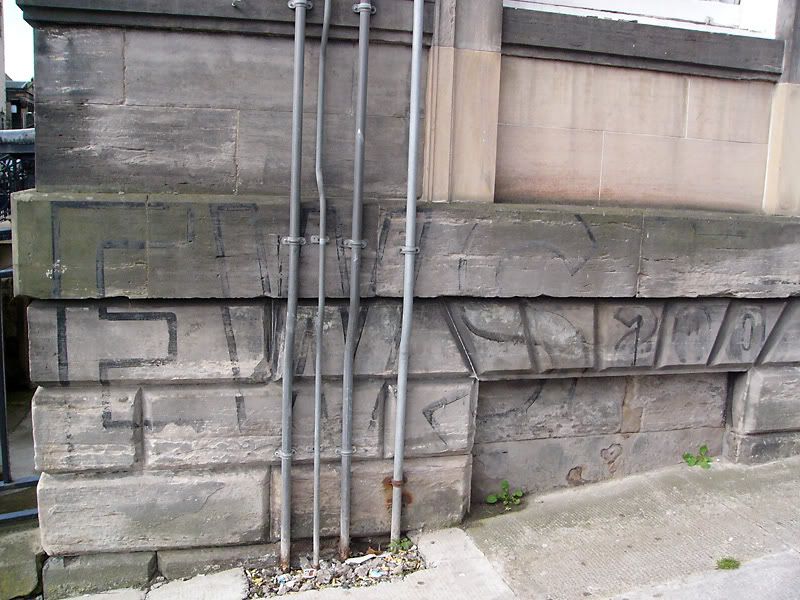 A typical EWS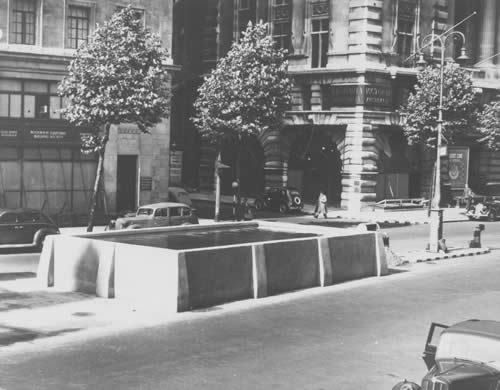 WW2 posters raising awareness of the fire risk due to incendiary devices