This Forum is full of People asking for this and that... In the spirit of balance Mr Sam has got 2 maps that I am willing to share with you lot. 1) Geographia large scale plan of Glasgow 2) Bartholomews pocket plan of Glasgow.
I Don't know about copyright but mods allowing I am happy to photograph bits for people.
Mr Sam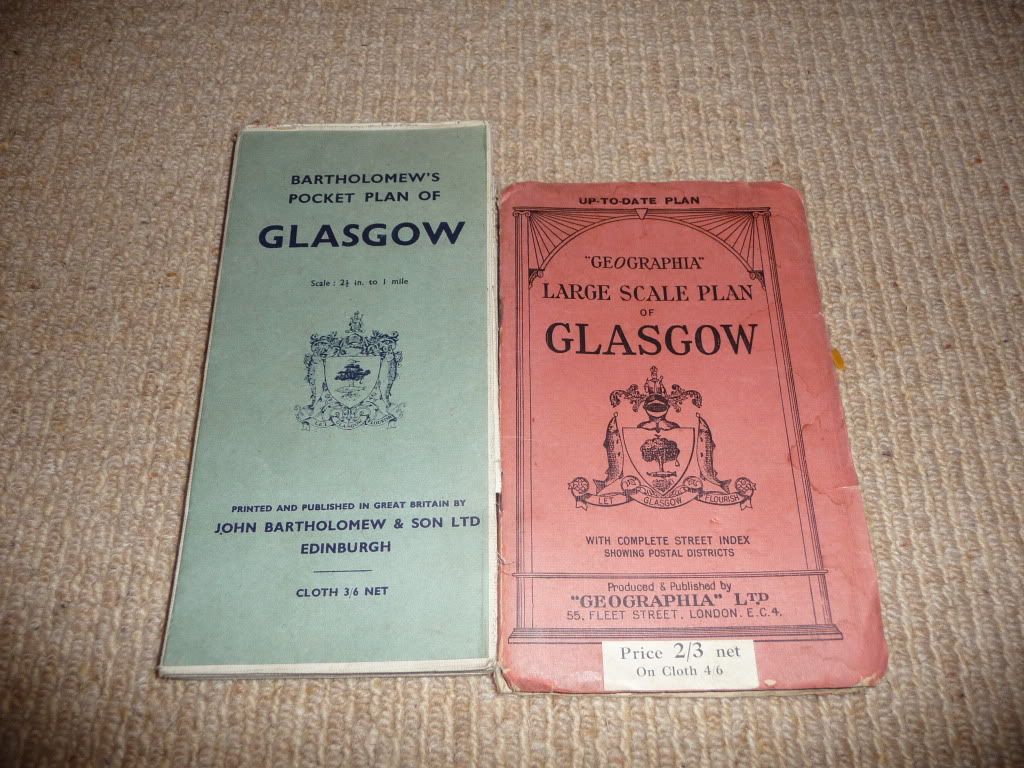 Geographia map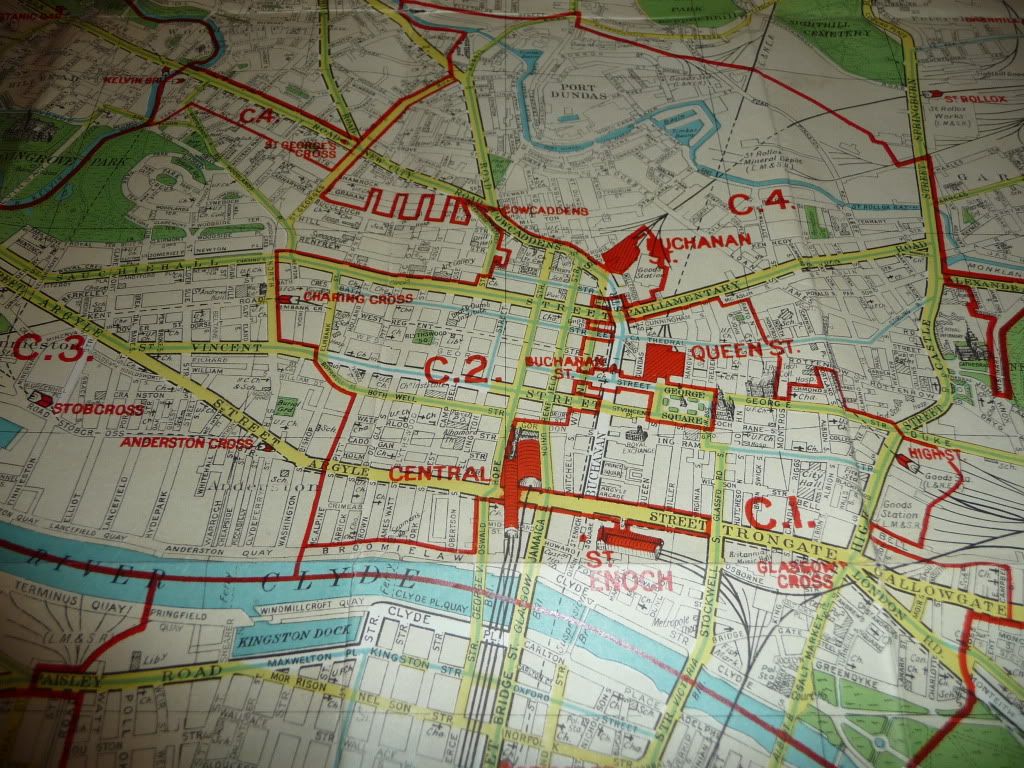 Close up
Bartholomew
Close up
Either PM me or I can post up here.
Mr Sam