Cool. Here are some other map bits, with some of the more conspicuous works: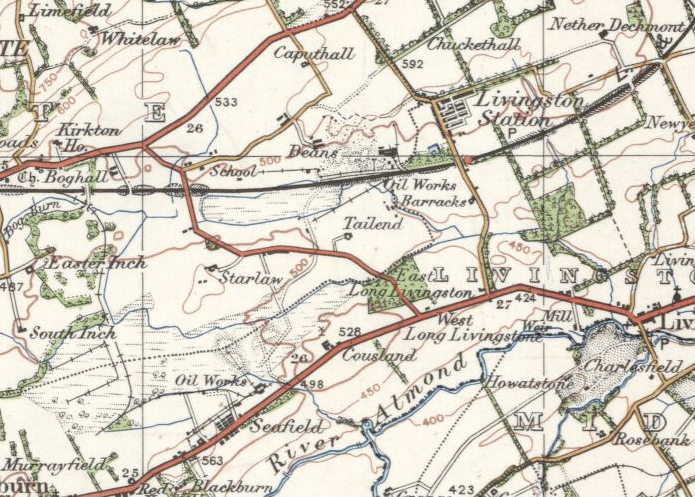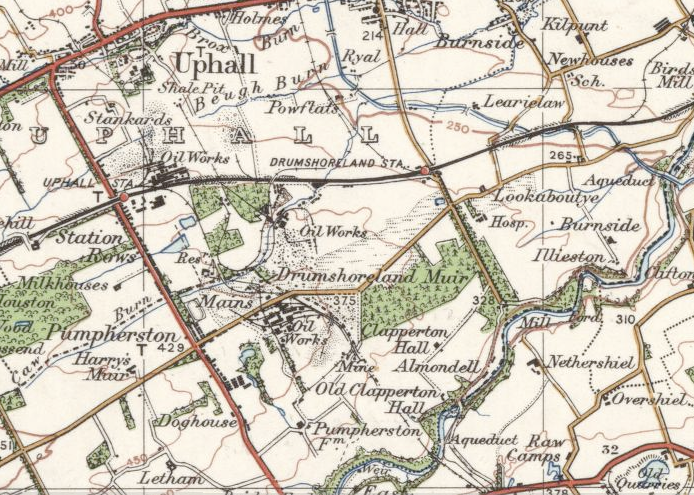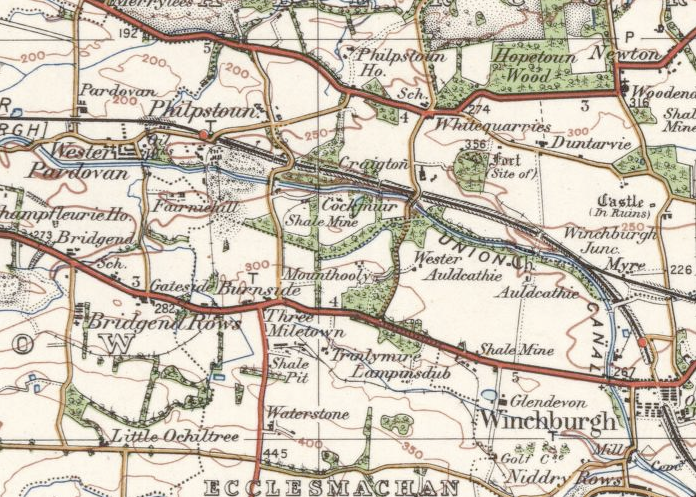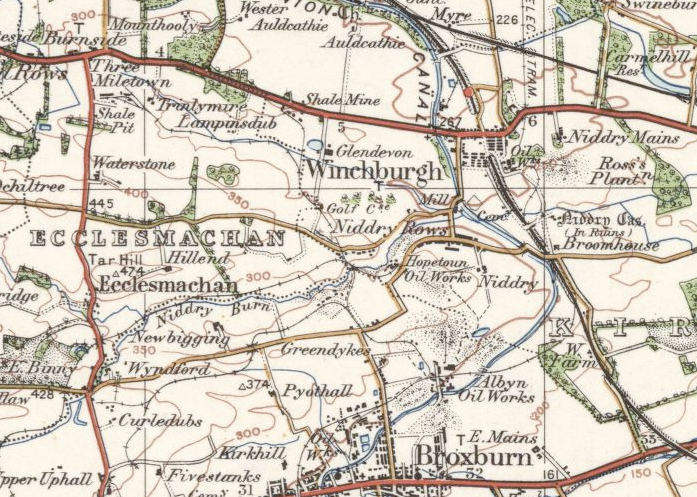 Note the 'electric tramway' on this last one: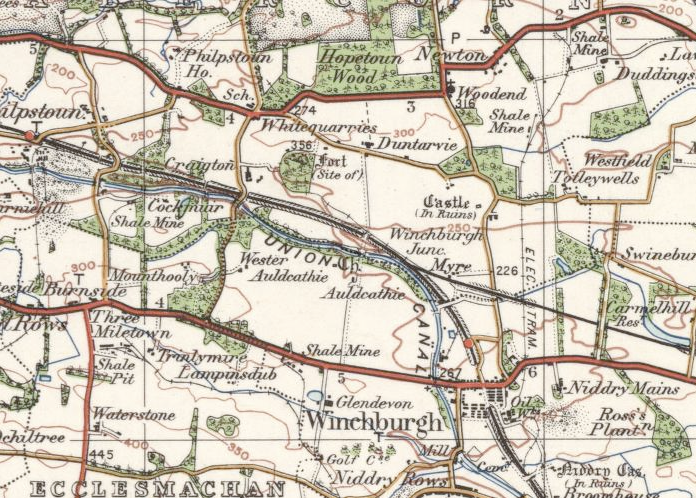 The map's from the mid 1920s by the way.
There was a further large oil works not shown here, as it was built just before WWII, just north-west of West Calder at Westwood, next to where the landmark 5 Sisters bing is now.