Argyle Rubber Co.
Posted:
Sun Mar 02, 2008 7:48 pm
The VM has this as 180-190 Byres Rd. (No date)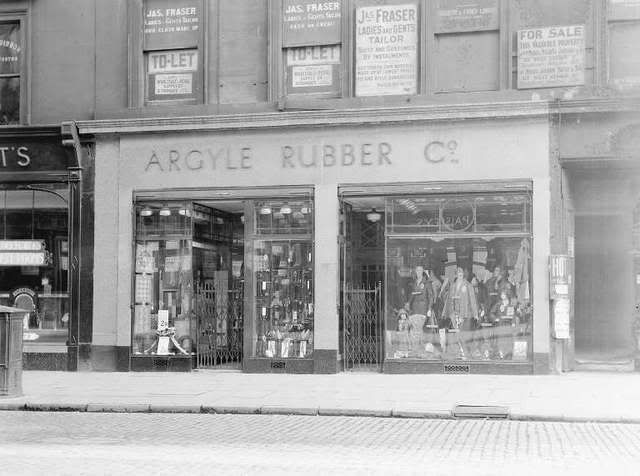 If you look at some modern shots (door No's would suggest STA Travel), the windows just don't seem to fit.
There was another branch at 29-33 Jamaica St. (1930)
Any ideas on the 'Byres Rd' pic ?