Looking to the following photo taken in 1970, with the construction of the M8 well under way, am I correct in assuming that the yellow dot demarcates where the warehouse of James Ferrigan (Chief Architect of the SCWS) stands? If not, where is Ferrigan's edifice?
I was also under the impression that the SCWS building (red dot) had a similar, neighbouring building to the right of this photo (where the legs of the M8 overpass have been set).
In fact, this photo shows the SCWS building to the left, and this other building to the right - anyone know what it was?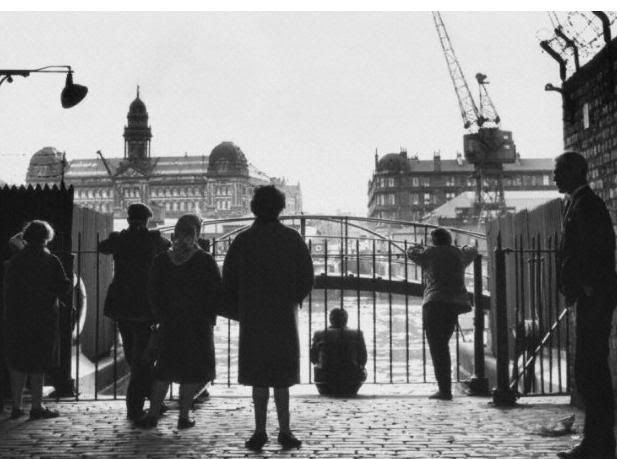 Tim