Reds in the Square !
Posted:
Sun Nov 20, 2005 12:40 am
In February 1967, Alexei Nikolaievich Kosygin the then Premier (Prime Minister) of the Soviet Union visited Glasgow.
I found these pics when i was raking through the Scotand - Russia Trust (Formerly Scotland - USSR Society) Archive whilst looking for stuff for their website. Hope you enjoy this small selection from about 200 pics Comrades!
Kosygin arrives in George Square with Police Motorcycle Escort.
(This is one of the few colour photos in the archive, it was taken by a member of the Scotland - USSR Society - not their official photographer)
Upon arrival in George Square, Kosygin and entourage walk towards their awaiting public.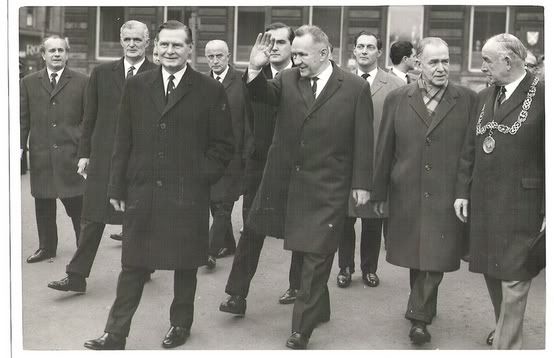 Kosygin meets his adoring Glasgow public. Note Plackard on left. "Welcome to your target area Kosygin"
All photos courtesy of the Scotland - Russia Trust Archive.