Rockvilla Public School
This in on Possil Road Glasgow, it was a wonderful and very unique school ,which burnt down a few years ago. it sat on top of a rock, The only access was by staircases.
Theres not a lot left.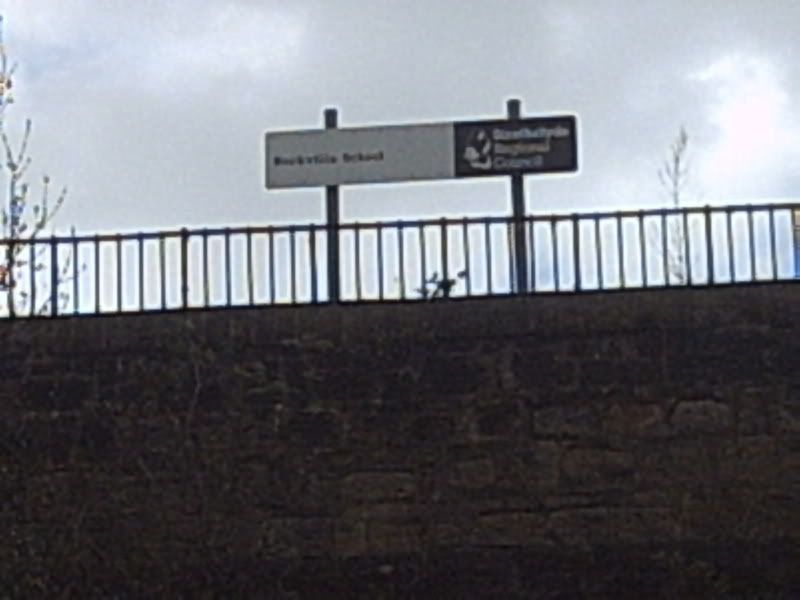 Its murder trying to get a decent photo of this sign.