banjo wrote:though quebec house at the 66 terminus has a bit of a reputation for its drug abusing residents.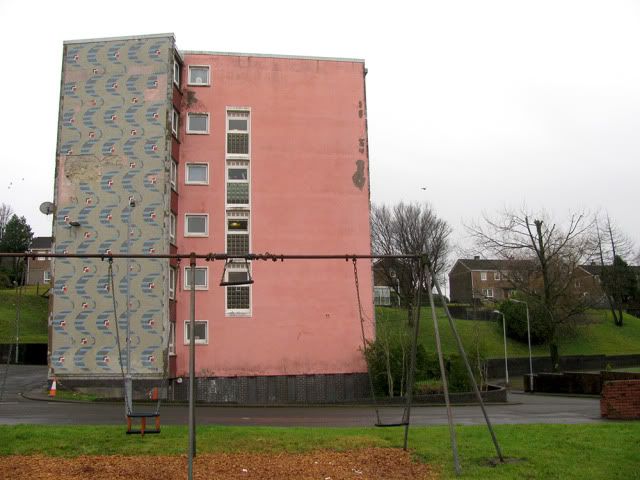 Quebec House
I grew up in Quebec House when it was a very nice place to live. We were on the top floor, so ideal for sending Action Man tumbling to his death, with or without his Red Devils parachute. I'd like to know who the architects of the three low rise blocks were, Quebec, Brunswick and Montreal Houses because I think they did a good job in this case, the three had a harmony and settings ideal for young kids to play in and around.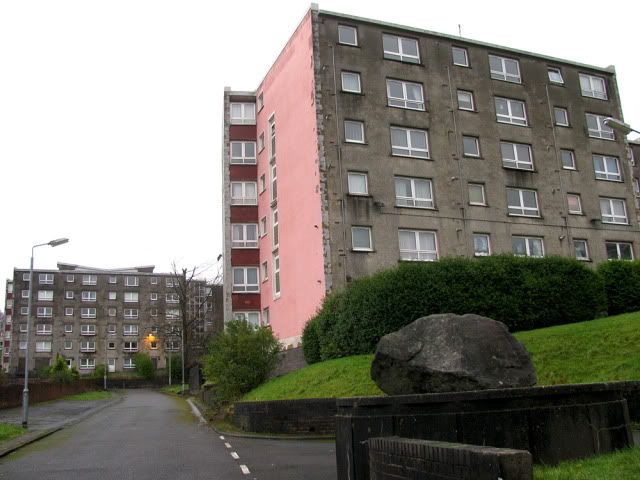 Quebec and Montreal Houses
I liked the mosaics on the sides of the buildings (which have been too costly to bother restoring it seems), the use of different colours and materials (the fire escape balconies used to have slatted wood screens painted different pastel shades) which stretched to the interiors and basic fittings too.
Quebec House
Back of Quebec House
Judging by the iron shutters these building look like they too are being slowly depopulated, presumably for the wrecker's ball (photos all shot last month)? Part of me hopes not though.
Brunswick House