Red car speeding past the pic of the demolished cinema is a MkIV Escort, produced 1986-1990. The earlier B&W shot has nothing produced beyond around 1983.
The art deco pavilion is indeed listed, category C-(s):
http://hsewsf.sedsh.gov.uk/hslive/hsstart?P_HBNUM=51260
Just happened to be discussing it with Nodrog a week or so ago, by curious coincidence.
As for the cinema, the pic we have of it from the mid-80s shows it as both a car salesroom and some kind of DIY centre: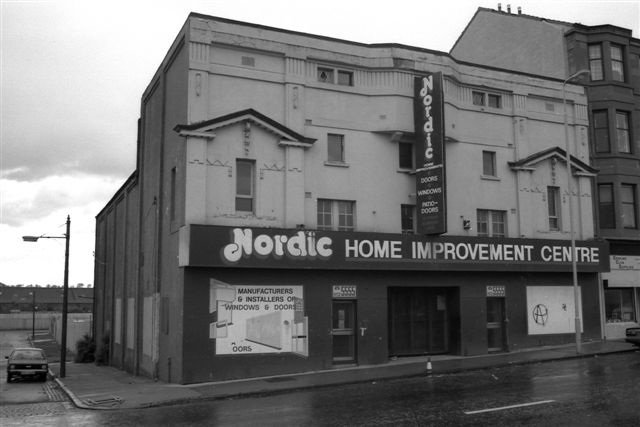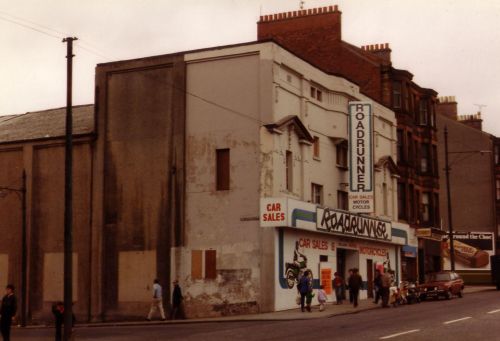 The only other cinema we have a pic of for Dalmuir is a former Masonic Hall. In fact, we don't even seem to have any details on it being a cinema at all, other than from the chap who supplied us with the photos - anyone help? Is it still there?