Yes PPM the cooncil need to cut the verges back a bit. I wonder if the milestone is now a decorative feature in some local's back garden?
I was mooching about the area a bit yesterday too. Beats cutting the lawn
Nobody has mentioned the Millerstone
The twa stanes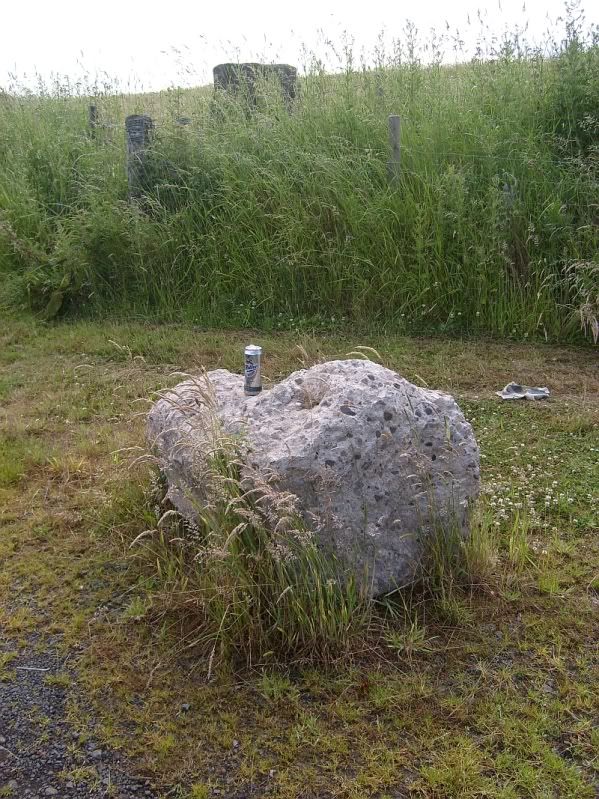 Knightmare was here
A busy boy, climbs fences and gets stung by jaggies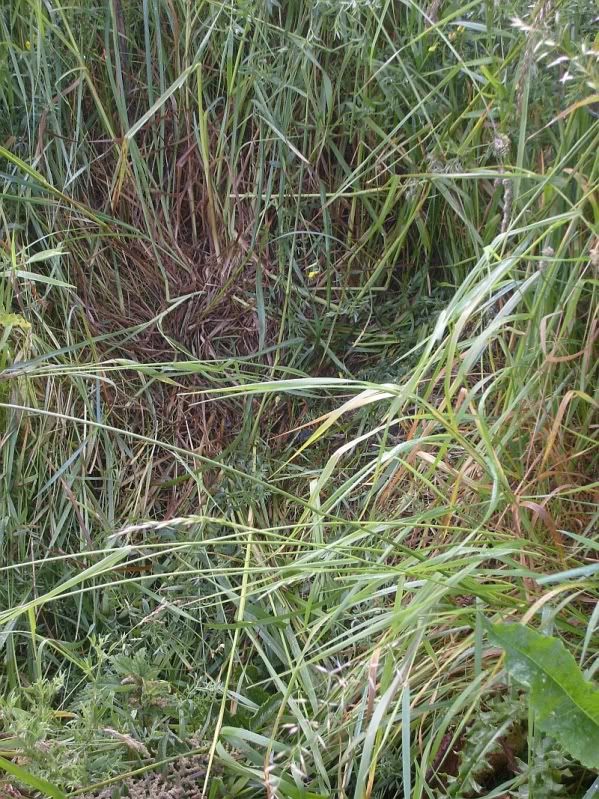 The forelorn looking stane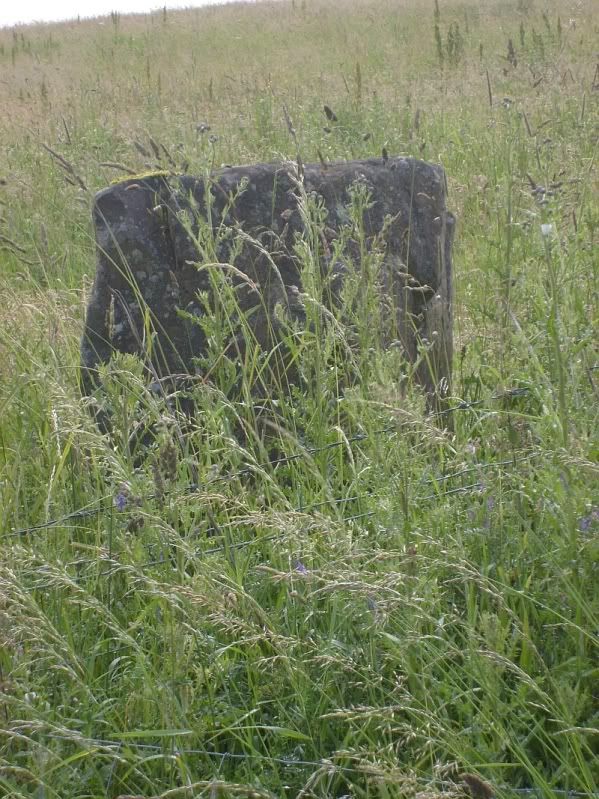 and another close up to add to the case file.
Nothing else new to add.