Two housebreakers and a prison officer photographed on 20 May 1855 by Duncan Brown.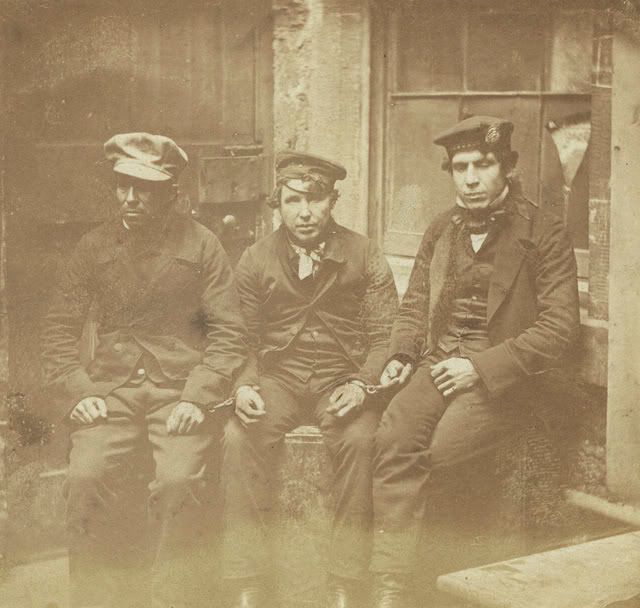 Duncan Brown (1819-1897) was a talented amateur photographer whose work documented aspects of Glasgow life from the 1850s until the 1890s. From 1845 to 1862 he was employed as the janitor at the Glasgow School of Art, which was then a Government School of Design located at 116 Ingram Street. This photograph was taken in a small courtyard to the north of the School.
From left to right are prisoners named Benson and Arkwright and a warder, all handcuffed together. The two men had been accused of housebreaking (burglary in daylight hours). They were probably being taken from the Justiciary Buildings in the Saltmarket to Duke Street Prison, after being convicted of the crime and sentenced.
Link to the Duncan Brown set:
http://www.flickr.com/photos/gsalib/set ... 848436865/