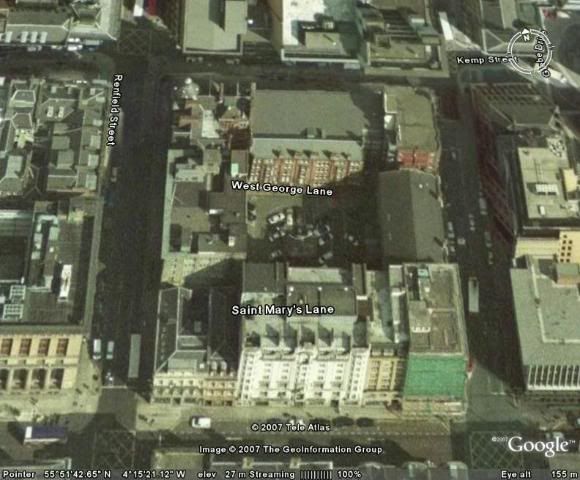 Finding St. Mary's Lane for the first time a couple of years ago, I got to talking to a caretaker of one of the buildings, during the conversation he mentioned that the square (St. Mary's Court) once contained a burial ground. I searched on-line & in the Mitchell for any mention of the burial ground to no avail. I did however discover that a church had once stood on the site:
St. Mary's Episcopal Church
Built in Renfield Street by Robert Scott, in 1825 at a cost of £20,000. It extended about ninety-six feet and had an octagonal tower either side of the entrance, which rose thirty feet above the roof. The towers were topped by pinnacles, with a cornice of roses.There were two lower towers at the angles housing the stairs which led up to the galleries. In one of these galleries was a fine organ. The outline of the building was taken from St. George's Chapel at Windsor, which was renowned for its style.
1826:
St. Mary's congregation has a continuous history from the time of the Revolution Settlement in 1689, and assembled for worship in various "meeting houses" during the first half of the 18th century. The rigours of the Penal Laws, enacted after the 1745 Rising, were such that only sporadic services were possible until their repeal in 1792.
At that time St Mary's congregation was meeting for worship in Stockwell Street. In 1800 it moved to a large hall in George Street and in 1825 St Mary's Episcopal Church was built in Renfield Street to accommodate the growing congregation. This building became inadequate during the rapid growth of industrial Glasgow and in the late 1860s it was decided to build a new church in the expanding western suburbs.
http://www.cathedral.glasgow.anglican.org/
Meanwhile, Jamieson's congregation had, after failing to join with St. Andrew's when the issue of being Jacobite or Hanoverian was ancient history, built a chapel on Renfield Street in 1825. This was called St.Mary's, and there is still a St.Mary's Lane to mark its site. It was a notable building holding over nine hundred, its trustees were all prominent citizens with English surnames, and its baptismal register shows that half the congregation were English and half Scottish, with a scattering of Irish and a few Germans. The minister was George Almond, who had assisted Jamieson, and was known for a mild evangelicalism. He continued until 1848 when W.J.Trower, an Oxford man, became both bishop and minister of St.Mary's. He resigned St.Mary's after only four years, but remained bishop until 1859, spending most of his time in climes more suited to the health of his wife and, latterly, himself. But Trower had an able assistant in R.S.Oldham, another Oxford man, and a Hebrew scholar of such talent that he might better have led the Church of England through its difficult encounter with Old Testament criticism than by his labours in Glasgow. Succeeding Trower as senior minister in 1853, he continued until 1878, by which time he had moved St.Mary's to Great Western Road, in the fashionable West End, where a great Gothic church was erected in 1871 to the designs of George Gilbert Scott.
http://www.episcopalhistory.org.uk/07glasgow.html
1827:
Renfield Street is named after the estate, near Renfrew, of Archibald Campbell of Blythswood, who was the owner of the land on which the street stands. Renfield Street was laid out as part of the 'new town'.
RENFIELD STREET

, as a continuation of Union Street, early acquired a business look, and as a tramway route and thoroughfare to the north and west has developed a large amount of traffic. It never had an old world-look, so the changes have not been very marked. On the east side, where the City of Glasgow Assurance Company have their office, stood St. Mary's Episcopal Church before removing to Great Western Road. I remember hearing the incumbent - Rev. Mr. Montgomery - preach there a special sermon to young men.
Glimpses of Old Glasgow.
1847: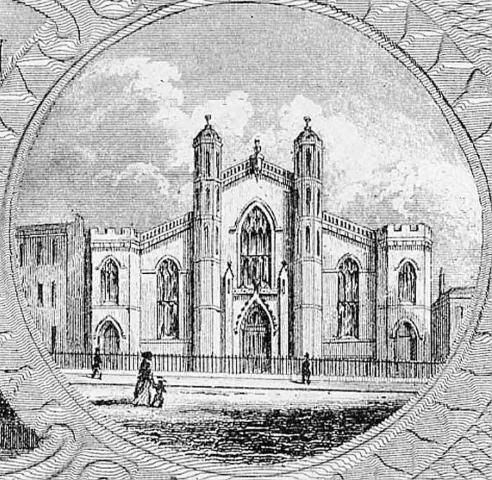 In the late 1860s it was decided to build a new church in the expanding western suburbs.
The architect Sir George Gilbert Scott, already working as architect for Glasgow University, was commissioned to design the new church. The result is one of the city's best Gothic Revival buildings. Most of the stained glass was designed by the Studios of Hardman and Clayton & Bell. The church was opened for worship in 1871.
Undated: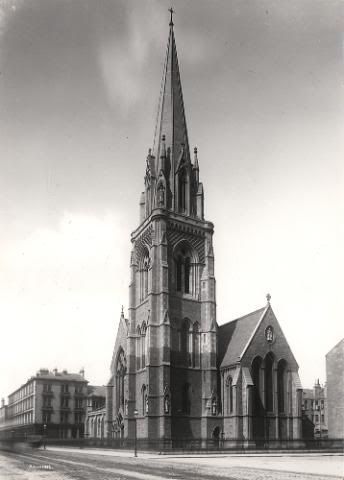 Some photos of the present buildings on the St. Mary's site: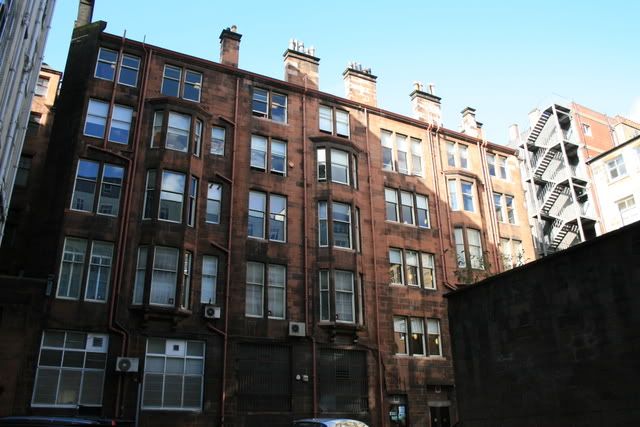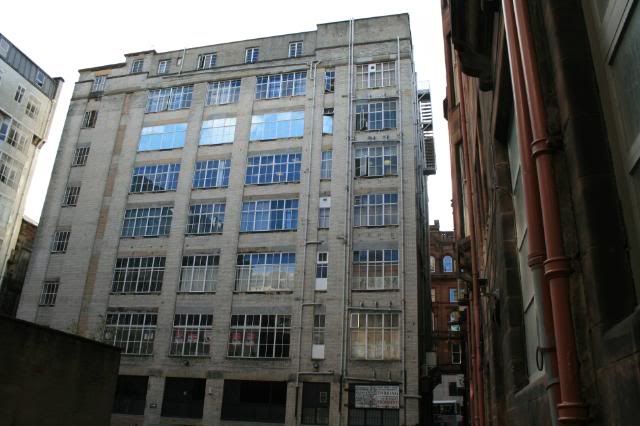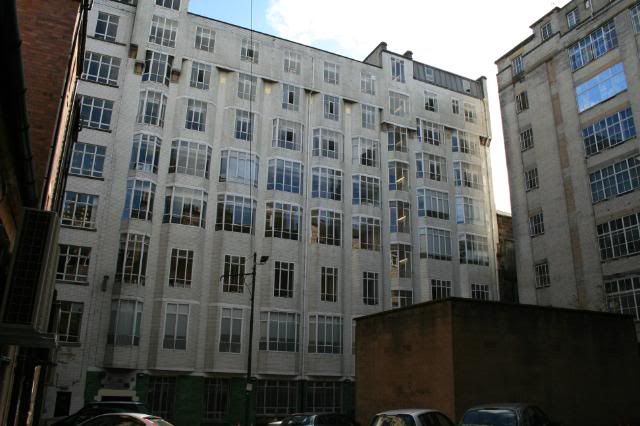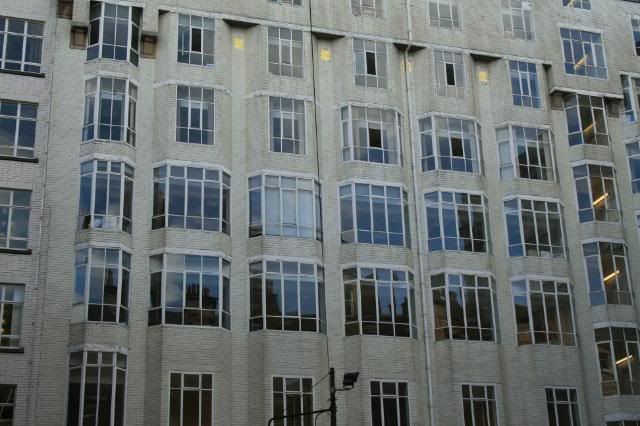 [