Post pictures or details of buildings that you know are about to be, or under threat of demolition - that way we can be forewarned to record or visit or campaign about them while we still can....
This has been prompted by my discovery today of the impending demolition of yet another old cinema in Glasgow - this time, the Bombay in Lorne St. The council has just passed an outline planning application to demolish & replace with housing. The building is not listed.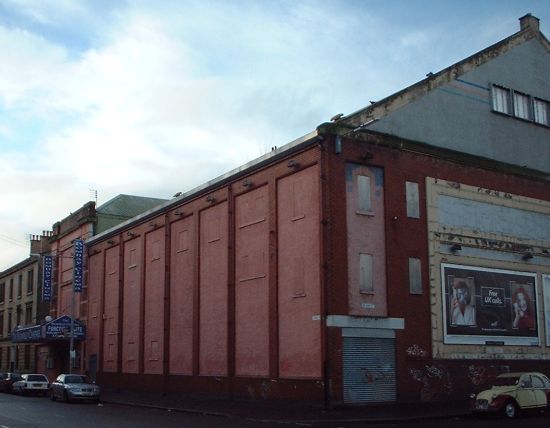 Other cinemas that wont be there for much longer include:
The Orient, Gallowgate (demolition underway right now - not listed)

The Kingsway, Cathcart (application to demolish due to being unsafe and in a place they want to build expensive flats being considered by council - B-listed)
The Olympia, Bridgeton (B-listed; application granted for conversion into flats incorporating partial retained facade).
...and these are just the cinemas that I know about at the moment. I'm quite sure there are more, and widening the scope to non-cinema buildings, many many more....
An interesting source of such information is the city council website, which lets you search by keyword in the minutes from the Planning Dept. meetings. Searching for 'demolition' for example brings up more entries than the page will list! It's worth searching to see if your favourite building is there, and also worth keeping an eye on the upcoming planning applications published in the Evening Times every friday...
For reference, here's the link:
http://www.glasgowcitycouncil.co.uk/com ... ommain.htm
The relevant committee to watch out for is the 'Development and Regeneration Services (Development Applications) Sub-committee'