And finally, my favourite: the mural on the side of the chemistry building: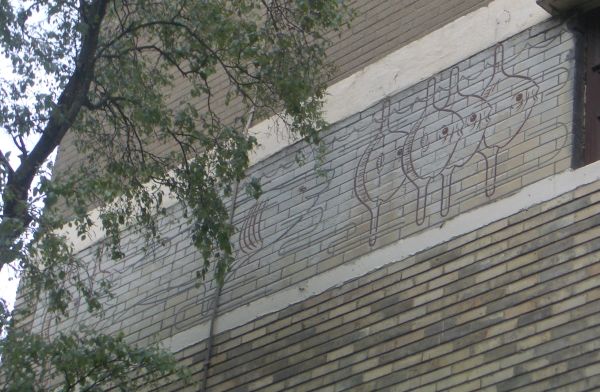 This is on the side of chemistry that faces the Zoology building. Legend has it that one of the zoology professors was enraged when Chemistry was getting built, as it blocked the nice open view over playing fields from his office window.
So the scupture of interesting zoological creatures was added to keep him quiet!
Gordon