Audio Track:
http://www.bbc.co.uk/scotland/history/s ... type=audio
Townhead Public Baths in Collins St.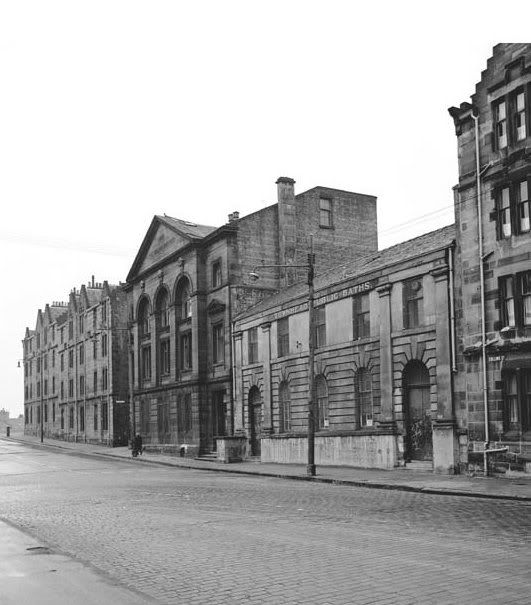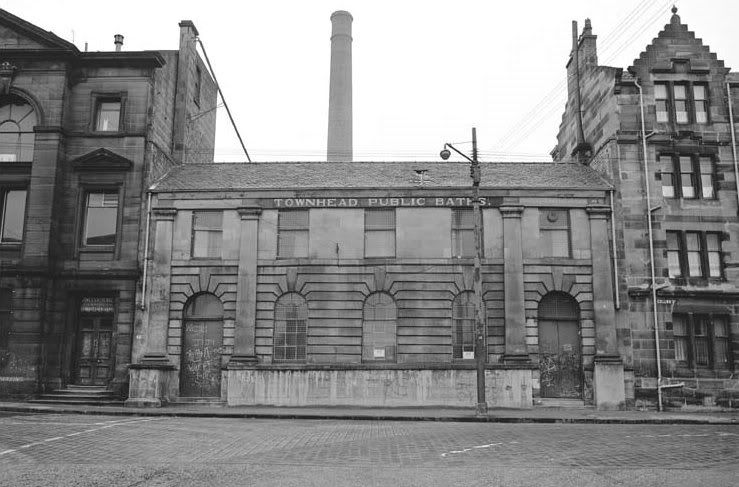 Vandalised swimming baths at Castlemilk, Glasgow, 1978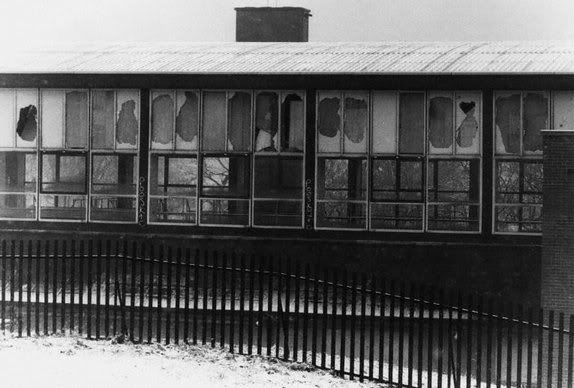 Whiteinch Public Baths
was built between 1923 and 1926 by the Office of Public Works. Currently in 1999 it is Category B listed. It is situated in the north west of Glasgow close to the Clyde Tunnel and Expressway.
Second swimming pool in a separate room, looking towards deep end. Again in a room with arched ceiling and cubicles to either side. The doors of the cubicles are painted with cartoon characters.
This is a smaller, shallower pool for learners. It has a frieze on the rear wall depicting children at a beach. This room also has a blue and white colour scheme. This pool is not in such good condition as the larger one.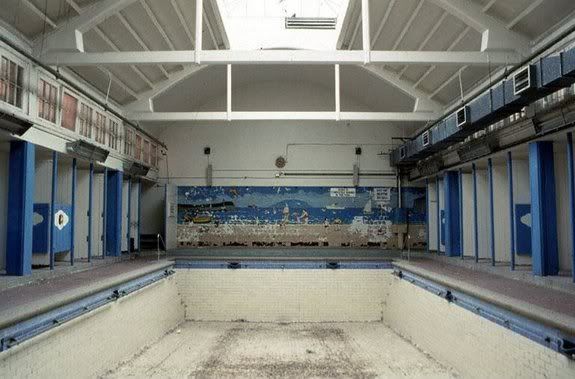 Bobby McGregor was one of Britain's few world class swimmers in 1964 when he took silver in the 100m freestyle in the Olympic Games. He is pictured here coaching young swimmers at
Whiteinch Baths in 1971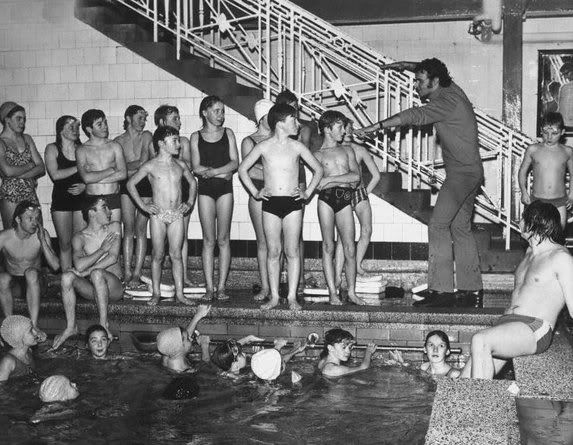 Kay Street Swimming Baths and Public wash-house
Opened in the early 1890s. As well as a swimming pool, Kay Street provided bathing facilities for Springburn's tenement dwellers whose houses often had no separate bathroom and for whom a bath at home meant a zinc tub in front of the fire, the water often being used in succession by several members of the family.
Women who had inadequate laundry facilities at home, or who had missed their turn in the communal wash-house in the back court, or who simply preferred the social contact of the 'steamie', would bring their washing to Kay Street where they could hire tubs, washboards, wringers and drying machines.
However, the building fell into dilapidation and was demolished at the time of the construction of the new bypass, which runs right behind the site of the old baths. A new sports and leisure centre was opened in 1995 on approximately the same site, but this lacked a 'wet facility' or swimming pool until a few years later.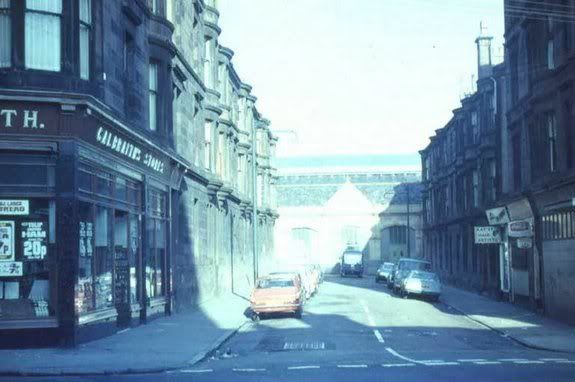 D. M. Hoey's female staff at Kay Street Baths 1920
This picture shows Hoey's female staff in swimming gear at Kay Street Baths. They are participating in one of the many communal leisure time activities typically enjoyed by workers of the time, under somewhat paternalistic employers