East End Stone Cog Markers
Posted:
Sat Aug 14, 2010 10:58 am
I've been living in the East End of Glasgow for 5 years now, but only just noticed a few strange stone markers that exist.
Corner of Spoutmouth and Gallowgate: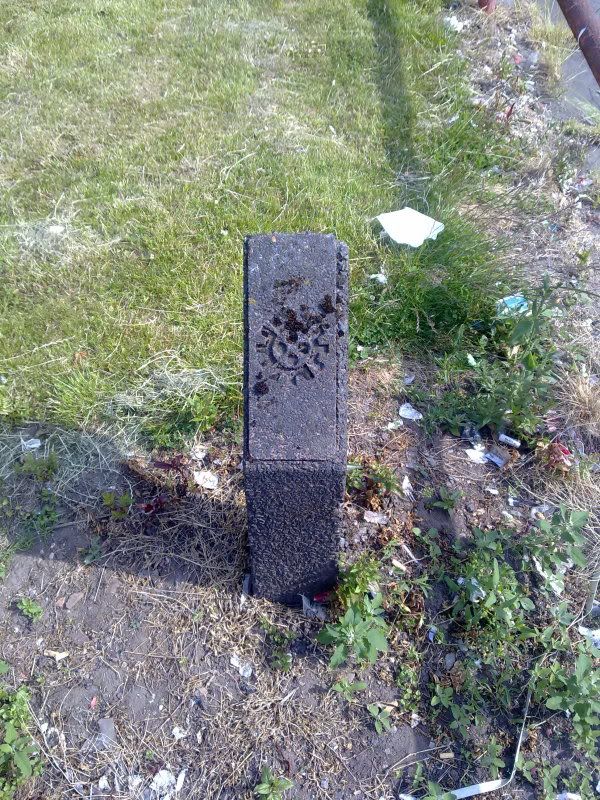 Corner of Melbourne Street and Duke Street: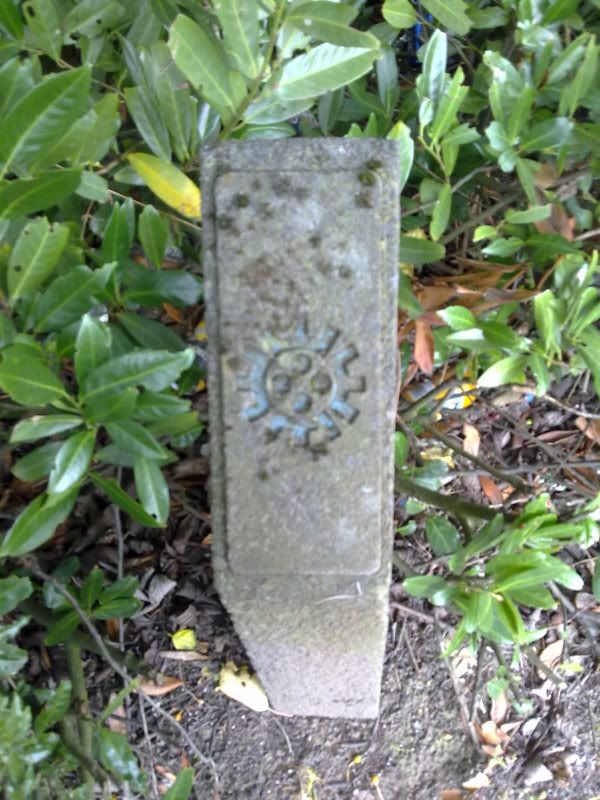 Corner of Hunter Street and Bell Street: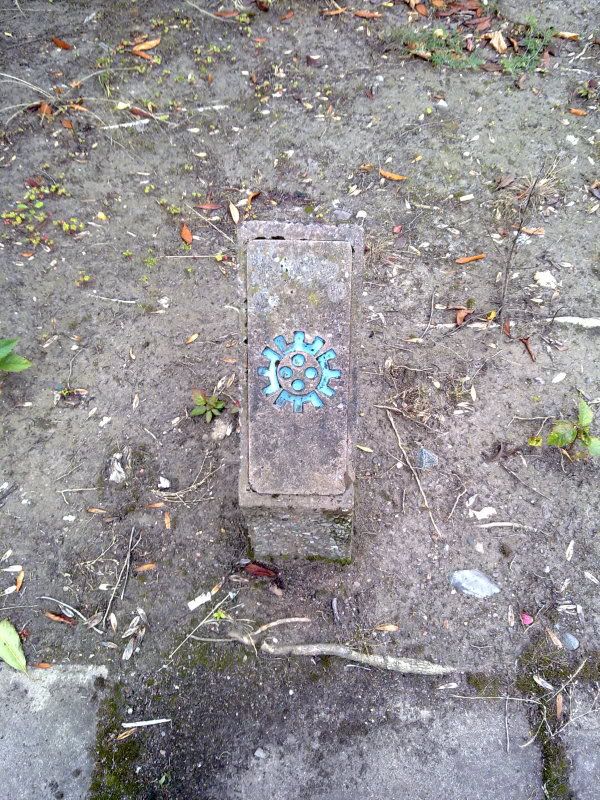 Corner of McFarlane Street and Bell Street: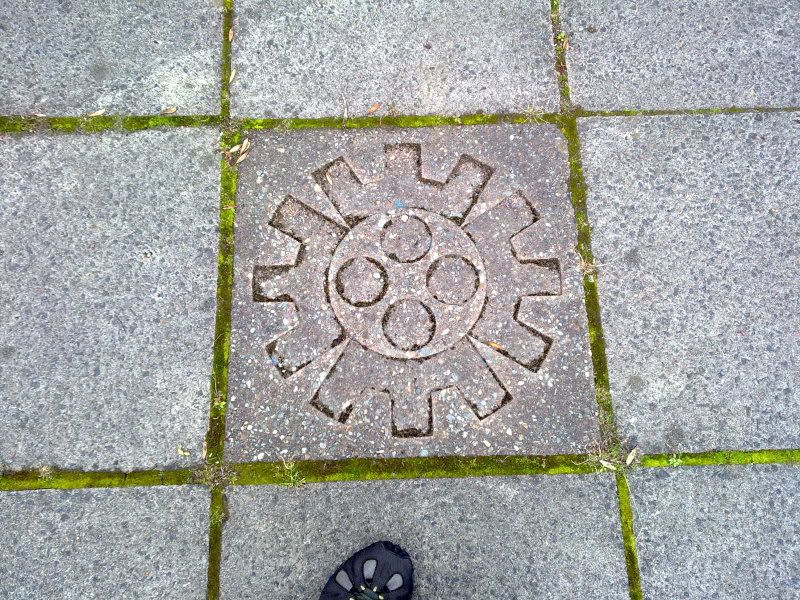 and a map plotting them out (red dots):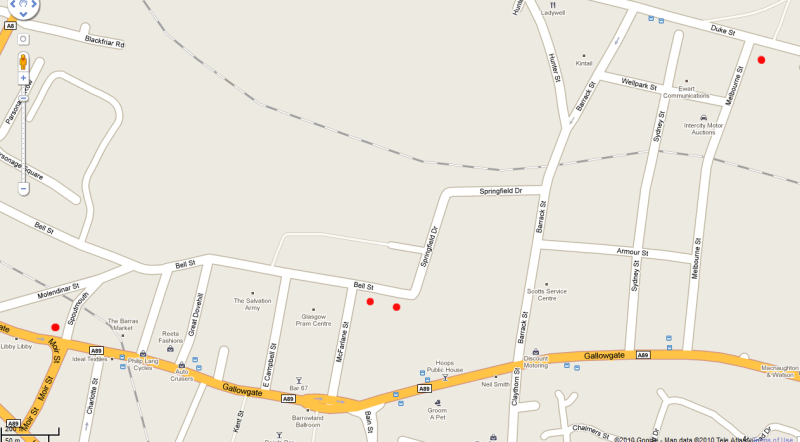 Does anyone know what these represent, or why they are in place? I'm not having much luck googling. Has anyone seen any others?
Benzodiazepine.