Back in Milano.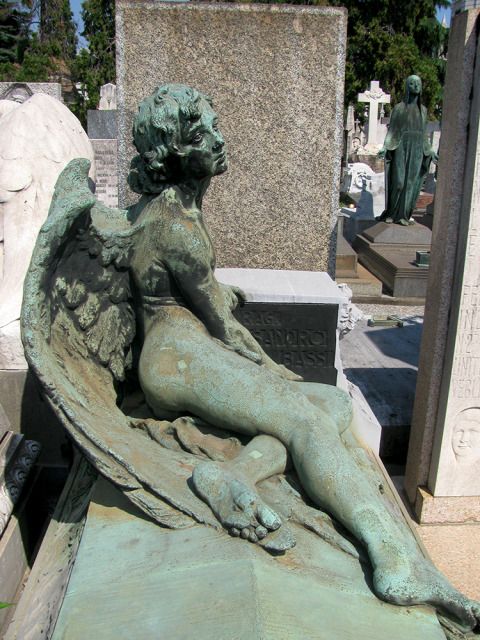 "Life's little accidents" indeed. I was in Genova again last week with plenty of time planned to pay another visit to Staglieno. However the day before I'd badly bashed my knee up swimming, so thought it better to rest it instead of hobbling around all afternoon.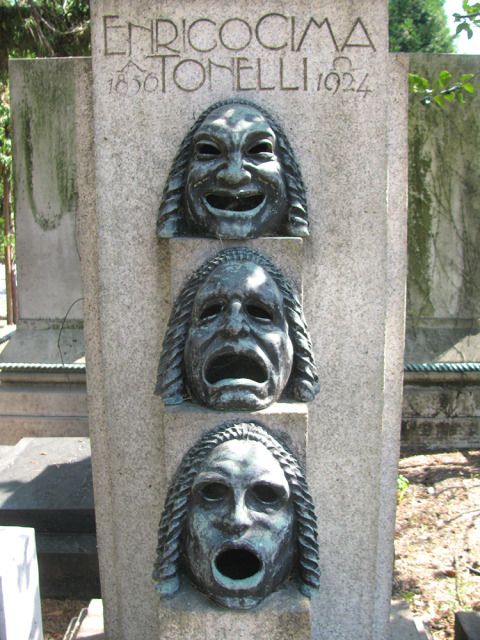 Next day I was back in Milano and was curious to see if Work and the Breath Of Life had been restored yet. Sadly it's still covered in scaffolding without a trace of any start to the project. In Italy this kind of situation can drag on for years, but at least I could track down some stuff I'd missed in April.
Francesco Bruni tomb
I'd photographed the pyramid built for Francesco Bruni already, very badly. Hopefully this is a better job. He died in 1876 and the elaborate tomb is by Angelo Colla (Architect) and Giulio Monteverde (sculpture).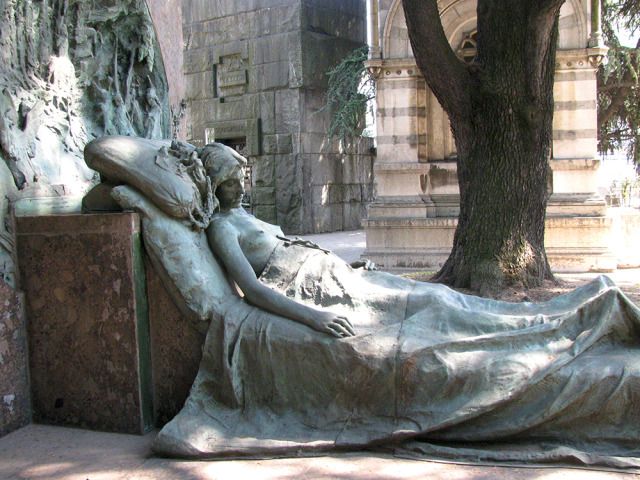 The Dream of Death
I especially wanted to see the grave of Isabella Airoldi Casati, The Dream Of Death, by Enrico Butti. Isabella was 24 when she died in 1889. Butti's bronze, symbolist monument was completed in 1891 and exhibited to great acclaim at the Brera Triennale.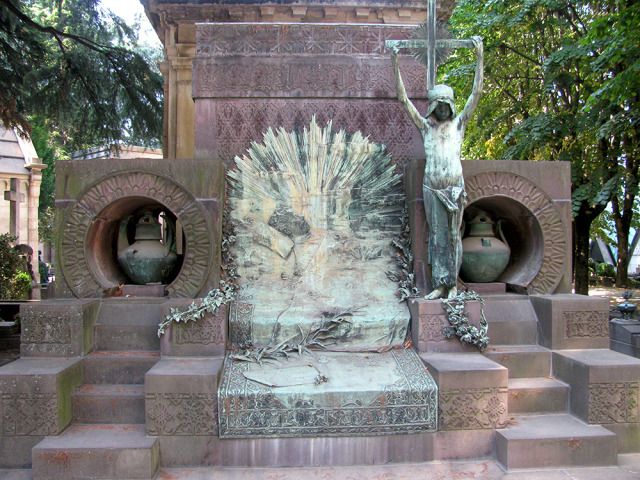 This bizarre Arabian Nights fantasy is for Roberto Castelli who's portrait appears on the bronze magic carpet in the centre. Called Christianity, by Enrico Astorri, completed in 1904, its only obvious Christian motif is the small crucifix held aloft by the incongruous Bedouin boy (who may possibly be an unorthodox portrayal of John the Baptist?).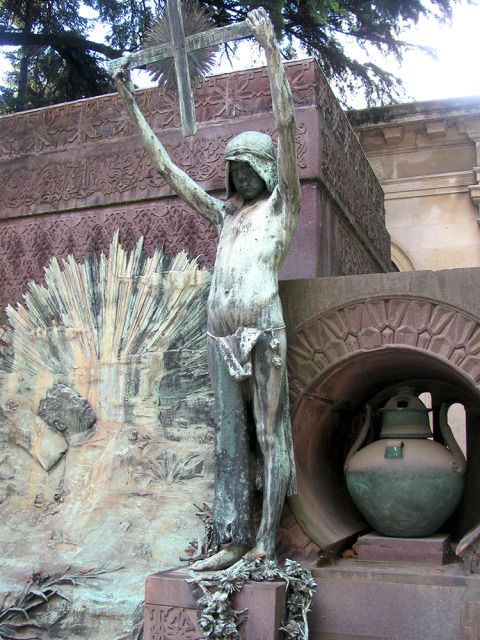 In contrast I found this beautiful, tiny art deco jewel of a grave tucked away at the far end of the site.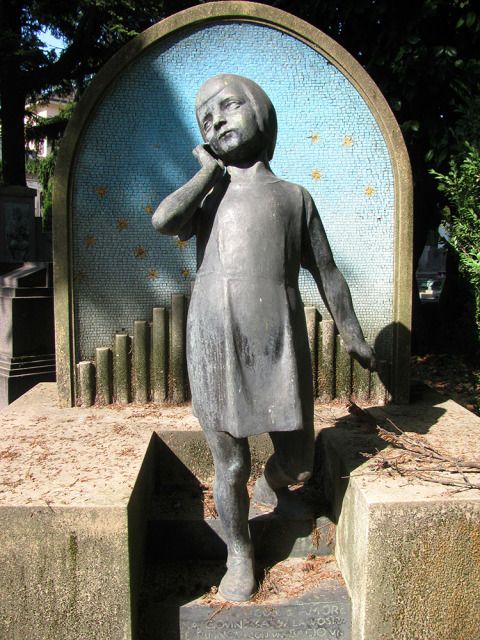 The blazing summer light was too harsh to shoot decent pictures, as were the 36 degrees temperatures so this was a short visit, and the pain in my knee didn't help either. Still an amazing place though.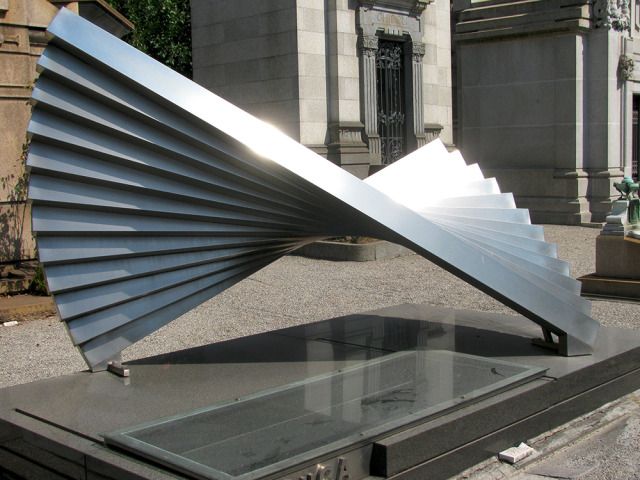 Duca grave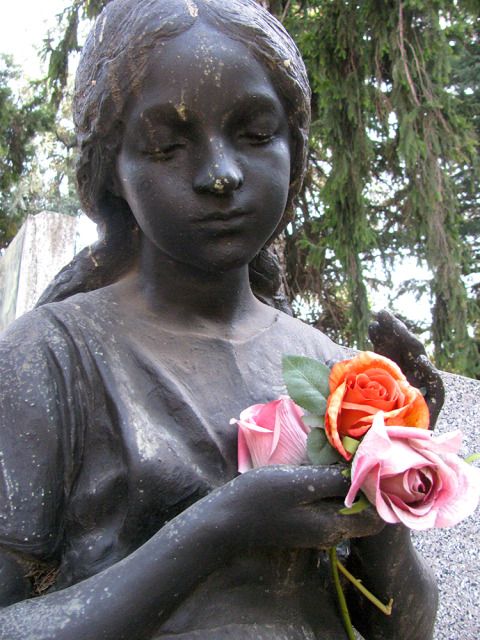 Lucini family grave
Rossi grave
De Ambrogi family grave